Popcorn Removal – Arlington, TX
Banish Popcorn Ceilings For Good
Popcorn ceilings and walls were a very popular design choice in the middle of the previous century, but in today's modern age, they definitely show some age. Many homeowners are eager to get rid of them, only to find that this process can be more difficult than they expect. In fact, the threat of hidden lead and asbestos can make it outright dangerous without the right tools and know-how. That's where Platinum Painting of Arlington comes in! We're happy to provide popcorn removal services for homes all over Arlington and the greater Dallas-Fort Worth metroplex. If you'd like a free estimate, don't hesitate to contact us today.
Why Choose Us:
Based in Arlington
Insured
Satisfaction Guarantee
Serving All of North Texas
The Benefits of Popcorn Removal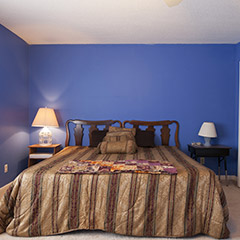 Eliminating those noticeable, textured surfaces from your living spaces can help give your home a brand-new, modern makeover! Many of our clients are shocked in the best way by how much of a difference popcorn removal makes. If you're planning to put your house on the market in the near future, this service can also make the property more attractive to possible buyers who wouldn't want to spend extra money on the renovation themselves.
What many homeowners don't know is that popcorn ceilings and walls, in addition to being an eyesore, are also big magnets for unpleasant dust and grime. It's not very easy to clean the surfaces effectively, which means that your family's day-to-day health and wellbeing may suffer over time.
The Steps of Popcorn Removal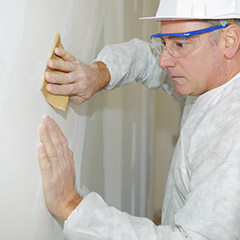 Our team will begin by safely removing all light switches and various fixtures from around the room. The floors will be safely covered with plastic, and any furniture will either be relocated or covered as well.
The first major step of popcorn removal is to blast the ceilings and/or walls with a powerful, safe water gun. After making sure the surfaces are completely soaked, we'll get to work with specialty scraping tools. Our goal is to dislodge the "popcorn" in big, solid chunks so that the process goes as fast as possible.
Once we've finally broken through to the substrate (the underlying layer), that surface will be filled in to create a new, flat finish, followed by all of the necessary sanding and priming.
As the last step, all of the removed "popcorn" and other various materials will be vacuumed and cleared away very thoroughly. The homeowners won't even have to lift a finger – the clean-up process is 100% handled by Platinum Painting!
What Happens Next?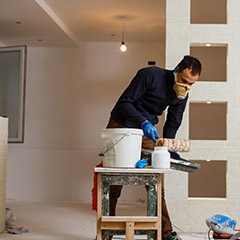 Once all of the popcorn surfaces are finally long-gone from your home, Platinum Painting of Arlington would love to go a step further and help you explore a brand-new appearance with new textures, dynamic paint colors, and more. If you're not exactly sure what you want, we've also got plenty of expert advice to share. Be sure to ask if you have any questions or need ideas for how to make your living spaces pop in the best way.
FAQs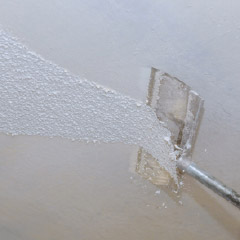 Platinum Painting is more than just a residential painting service company. Our highly skilled team can help you make the updates to your home that will make it stand out in the best possible way. However, we understand that you may still have questions about our services. Below you'll find answers to some of the most common questions we've received about removing popcorn ceilings. If you have concerns that we don't address below, we invite you to contact our team. We're happy for the opportunity to help in any way we can!
Why should I remove my popcorn ceiling?
During the middle of the last century, popcorn ceilings were popular with homebuyers, but tastes and styles change. Nowadays, this harsh texture reveals the age of the house, potentially turning off potential buyers. After all, it looks outdated and chunky and can be difficult to keep clean. Especially if your popcorn ceilings are showing signs of damage or if you want to update the look and feel of your home, you should seriously consider removing them and starting fresh. That way, you can have ceilings that enhance, and don't detract, your home's aesthetics.
Will my ceiling be ready to paint once it is removed?
Taking down the popcorn texture is fairly simple, but the process isn't over right away. Once we've saturated the ceiling with water, we are able to scrape the harsh texture off. Afterward, we'll use drywall mud to float the joints for a perfectly smooth, seamless surface. Because walls need some sort of texture to them, we will add a visually pleasing, appropriate amount back on. Finally, we'll take the time to properly prime the surface so that it is ready for painting. Completing this entire process ensures that your ceilings are prepared to make a new, beautiful statement in your home.
How long does popcorn ceiling removal take?
We understand that you want the work simultaneously done right and done efficiently, so we do our best to exceed your expectations in both of these areas. Although each project and the timeline for that project are unique, it typically takes about two days to remove the popcorn ceiling from a small room. Depending on the number and size of the rooms, an entire house can be completed in three or four days. If we are also painting afterward, the project timeline will naturally be a little longer than that. During your free consultation, our estimators can provide you with a timeframe for everything you want to accomplish in the project.
What prep do I need to do before you start?
As you might imagine, removing popcorn ceilings can make a pretty big mess. That's why we remove furniture or cover it before we start working. To help us work more efficiently, please remove all your knickknacks and bed linens. In addition, you may want to consider arranging for a cleaning service to visit your home after we're finished. Our team members will strive to contain the debris and will sweep and vacuum the floors, but removing popcorn ceilings can result in a lot of dust that can overwhelm homeowners. Also, we do not recommend staying in your home during the project. If possible, stay at a hotel or a friend's house.