Professional Painters – Arlington, TX
We'll Help You Get Started
Before your home transformation can begin, there are crucial steps that need to be taken beforehand to ensure that the process goes smoothly. Rest assured that the Platinum Painting of Arlington team will always treat your home as though it was their own. For added clarity and convenience, we've compiled a list of what they'll take care of before painting begins and what we will need the homeowners to do as well. Don't hesitate to contact us if you have any questions or concerns.
Why Choose Us:
Based in Arlington
Insured
Satisfaction Guarantee
Serving All of North Texas
How You Should Prepare Your Interior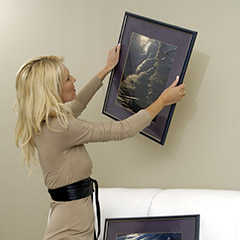 Do you have any special knickknacks or objects sitting around on nearby mantels and tables? Please collect them and move them to a safe location.
Take any photos or paintings off the walls. Our team wouldn't want to accidentally misplace them!
Do you have pets? Please plan to secure them in a different area of the house throughout the span of your interior painting project.
Are we painting in the closet? If so, make sure any items stored inside are removed so that we're free to move around.
If any pet or childproof gates are located in doorways, please take them down before we arrive.
How We Will Prepare the Interior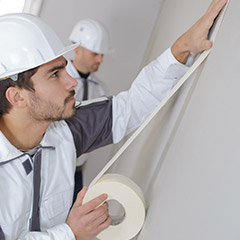 Our team members will start by carrying out any heavy furniture.
We'll take down drapery from the windows and store it. Once the project's done, you can also count on us to reinstall it for you.
We will lay down plastic. If the project spans multiple days, you can count on us always using fresh materials.
Any switch/outlet plates will be removed and placed elsewhere.
If we reviewed any areas that need general repairs during the initial estimate process, such as taping, sanding, or replacing sheetrock, our team will take care of this job (or jobs) now.
Texturizing is provided when requested.
Any cracks and nail holes will be properly filled.
Caulking will be performed along the baseboards, doorjambs, and ceiling crowns.
Any areas of wood will be properly scuffed, sanded and cleaned.
Any remaining wallpaper will be cleared away.
How You Should Prepare Your Exterior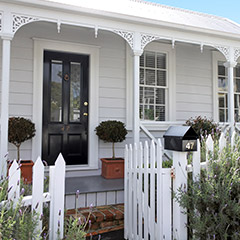 Please remove any plants and outer wall hangings from the premises.
Make sure pets are safely secure and out of the way. It would also be much appreciated if their little "presents" were cleared away from the yard where our team will be working.
Please turn off your sprinkler system and confirm that any timers aren't left on. We certainly would prefer not to be surprised by a sudden shower of cold water! Additionally, water can damage your paint job.
How We Will Prepare the Exterior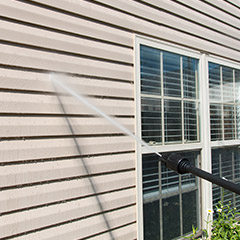 Our team will get started by power washing all of the surfaces to be painted. This will remove mildew, dirt, sand, and other related grime. We may perform handwashing on older or more delicate structures.
Any loose paint will be removed through hand scraping.
Wood material will be primed in order to help it more successfully accept the new coat of paint.
All entrances and windows will receive brand-new caulking. This is particularly important on major wooden joints – the caulk can actually help reduce overall airflow and minimize your air conditioning bill over time!