Professional Painter – Arlington, TX
Meet Our Talented & Friendly Team
At Platinum Painting of Arlington, we've assembled an exceptional team who understands homeowners' priorities and all the in's and out's of professional painting. They can't wait to answer your questions, address your concerns, and help you explore your personal design vision in full detail so that your living spaces can become beautifully rejuvenated before you know it. Keep reading below to learn more about each friendly face you'll encounter at our company:
Why Choose Us:
Based in Arlington
Insured
Satisfaction Guarantee
Serving All of North Texas
The Idea Guys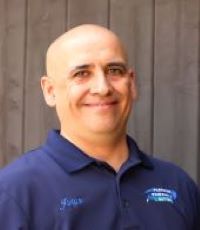 Jorge first got his start with our company as the Project Coordinator. One well-deserved promotion, later, he is our Chief of Operations! He is fully committed to providing every customer with outstanding customer service and every member of the Platinum Painting family with the support they need to make all of our projects a success. He keeps our daily operations running smoothly and uses his detailed-oriented nature to our advantage, making sure our high standards are met and exceeded. He also walks through every painted home to address any concerns from clients. He can't wait to help make your home renovation dreams a reality!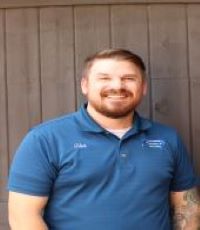 After an illustrious career in the military that ended in 2009, Tim decided to join the painting industry. He worked his way up from a crew member all the way to Project Coordinator! Today, he has gained extensive skills and plenty of know-how regarding how to manage projects with plenty of attention to detail. When he isn't busy with work, you'll find him working on old project cars or serving at his church.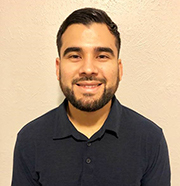 Kevin, a native Texan, loves being in the painting industry and he is proud that he has well over a decade of experience. He works very hard to provide his homeowners with an outstanding experience from start to finish. Kevin takes pride in helping people improve their homes and he likes that no two projects are exactly the same. Kevin Resides in Irving with his wife and their young son. Kevin enjoys reading and is an avid sports fan.
---
Customer Care Department
---
Owners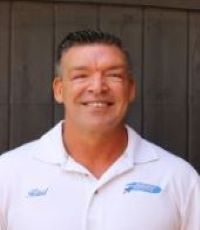 Karl is a tried-and-true Texas native who has thrived in customer service for over two decades and counting. He currently lives in the Keller area with his lovely wife Marjorie and their two beautiful daughters. His passion for top-tier service, providing customers with the best products, and paying plenty of attention to detail make him a perfect fit for leading the Platinum Painting team.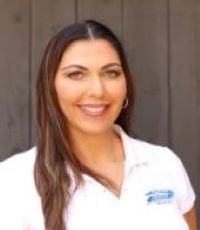 Marjorie is originally from California and moved to Texas when she was 18 years old. She maintained a full-time job to put herself through school, proudly graduating with a major in Business Marketing from the University of North Texas. Today, she has over 15 years of experience in customer service and 10 years in the sales field. She met her husband Karl at work, and they ended up making up a "story" that they were dating to get him to move. Fast-forward a little, and that "story" ended up becoming reality! The rest, they say, is history. Today, they have two beautiful daughters. In addition to working and being a proud mommy, Marjorie also loves volunteering at her girls' schools, traveling, and spending lots of time with loved ones.