Painting Services – Arlington, TX
Home-Grown Services, Exceptional Results
When you're ready to paint or repaint your house, it's important to select a professional painting company that has the professionalism, high skill level, and extensive knowledge that will result in outstanding improvements. Platinum Painting of Arlington wants to be that company for clients throughout Arlington, TX and the DFW Metroplex – just look at our Angie's List customer reviews! Contact us today to schedule a complimentary in-house estimate of your desired services, or feel free to call with any questions regarding painting, wallpaper removal, and more.
Why Choose Us:
Based in Arlington
Insured
Satisfaction Guarantee
Serving All of North Texas
House Painting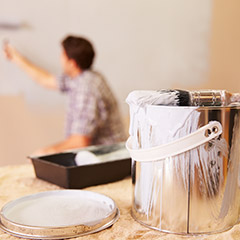 Are you interested in giving your child's bedroom a fresh new color that better fits their personality? Are your home's exterior surfaces sorely in need of a dramatic makeover? No matter what your goals are as a homeowner, Platinum Painting of Arlington is ready to help. We offer an extensive variety of different home painting services, including all sorts of glazes, textures, and materials. By keeping our focus solely on residential projects, we're able to provide painstakingly personalized work that's always in line with your personal goals and preferences.
Interior Painting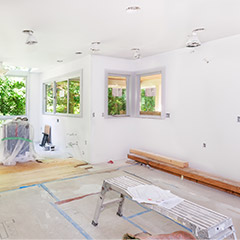 If you're ready to spruce up your living spaces, interior painting or repainting can certainly go a long way. While most people think that they can handle these jobs themselves, you'd be surprised by the difference a professional touch makes. Our seasoned team has the advanced tools, extensive skills, and years of experience to bring any vision to life. Whether you're ready to tackle the bedroom, the living room, the kitchen, or even all three, we'll help you breathe new life into your home.
Exterior Painting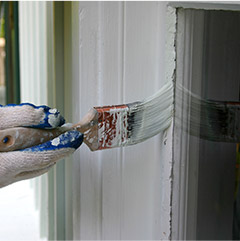 The exterior materials of your home (whether it's wood, brick, or something else) are regularly subjected to wear-and-tear from the outside elements. The best way to keep them safer is to create a barrier of high-quality house paint. Exterior paint jobs can often feel like an overwhelming job, but we're always ready to tackle these projects at Platinum Painting. When done correctly, exterior paint will preserve and elevate your home's beauty for many more years to come. Whether you just built your home from the ground up or purchased it from previous owners, you can truly make its appearance your own at last. Contact us today to get a FREE estimate with absolutely no strings attached.
Wallpaper Removal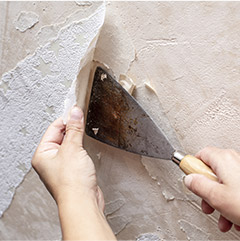 Wallpaper may be capable of adding a unique look to any living space, but they can also start to feel dated sooner rather than later. It's even likely that homeowners will notice bubbling, peeling, and other unpleasant attributes as time passes. If you'd like to make a clean break, ask our professionals at Platinum Painting of Arlington to come by and handle the removal process safely and delicately.
Popcorn Removal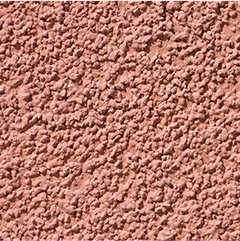 Popcorn ceilings and walls tend to look pretty dated, and they could even be exposing your loved ones to the threat of asbestos (if your home predates the 1970s). Thankfully, Platinum Painting can provide dedicated popcorn removal, using professional-strength scrapers and sprayers to eliminate these textures from even the largest and most hard-to-reach surfaces. Once we're done, we can start discussing the possibilities of texturing or repainting your living spaces so that they finally represent the look you deserve.
Cabinet Painting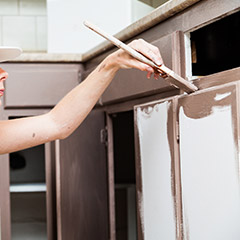 Updating your kitchen can be a great way to refresh your home, but many homeowners have a strict budget in mind and simply can't afford costly renovations like new counters and cabinets. Why not consider professional painting instead? Many of our clients don't realize how dramatic these improvements can be, but you're definitely in for a surprise! Platinum Painting will help you create the perfect look through brand-new color choices, re-staining, and other options.
Commercial Painting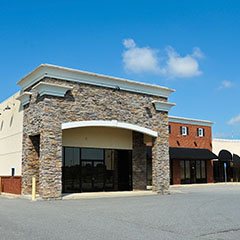 At Platinum Painting of Arlington, we've taken on various projects, mostly homes, but we paint commercial spaces too! Your office, store, religious building, or other commercial area can have a sharp, professional look with beautifully even paint. We are a small business, and we know the little touches can make all the difference to customers. As a result, we want to help you make a positive impression on your customers and employees!