Residential Painting – Arlington, TX
No Project Is Too Big Or Small For Us
From the beginning of Platinum Painting of Arlington, our goals have been simple—we put the client's satisfaction first and every project we undertake results in thrilled homeowners and exceptional success. Although the residential painting company has grown a lot over the years, we have kept these goals at the heart of everything we do.
Why Choose Us:
Based in Arlington
Insured
Satisfaction Guarantee
Serving All of North Texas
Humble Beginnings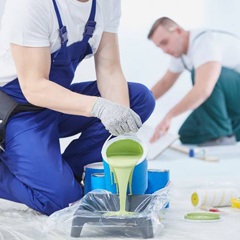 Platinum Painting first got its start in the year 2008 in Keller with Karl and Marjorie Pickens. In the furniture industry, they gained years of valuable customer service and sales experience. When Karl switched to the painting world, they found a perfect match for their skills. But they soon recognized that other painting companies failed to let homeowners decide on much other than just the paint color. Only two months after buying their own home, they took a chance and created Platinum Painting from scratch to provide customers with more choices, including the quality of the materials. That way, we can give customers exactly what they want for the price they want.
At the very beginning, they advertised by putting business signs in the yards of willing friends, family, neighbors, and even guests who attended their wedding. Because of recommendations from satisfied customers, we have enjoyed steady and rapid growth into what we are today!
Local Company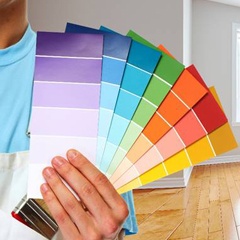 Over the past decade, we've quickly expanded into multiple locations throughout the Dallas-Fort Worth area, including Arlington, and grown our team of talented, passionate professionals from within the local community. Before expanding into a new location, Platinum Painting of Arlington carefully assembles the best group of dedicated painting experts who have all of these qualities:
Strong work ethic.
Understanding that they need to continually improve their practical skills.
Our team members don't just work in Arlington. We live here too! When we hire local talent, we also keep them for the long haul, so you know that you can trust our expertise to deliver great residential painting results and make homeowners happy. We want to help you, as our Arlington neighbors, to achieve the look you've always wanted for your home.
Our Commitment to You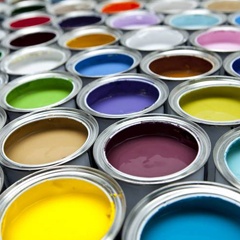 Today, we're one of the most prominent residential painting companies that's independently owned in the greater metroplex because we've maintained that original focus on each client's individual needs. No matter how big or small your project is, we will do everything we can to help you realize your design dreams. Our Arlington, TX team can't wait to help you start working towards your personal vision!