July 21, 2022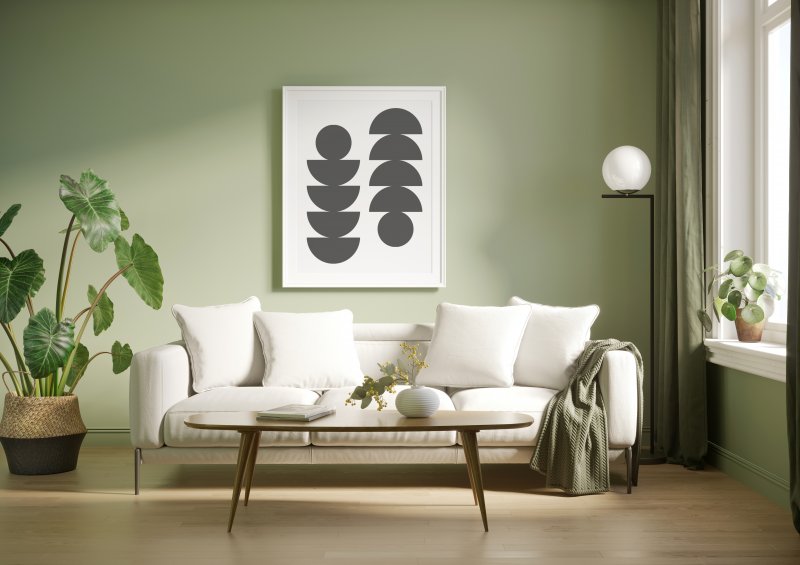 Tired of looking at the same old walls in your home? You may be looking for ways to transform your space. Just like clothing and hair, there are many interior design trends that have come and gone over the years. By taking the time to learn what's hot in 2022, you can easily turn your home into a beautiful, stylish, and functional space. Read on as we share the top interior design trends of the year.
Nature-Friendly
Because of the COVID-19 pandemic, people spent more time indoors than ever before. It's completely understandable why many are itching to get back outside! Well, what if you could bring some of the outdoor charm into your home? You can make your space feel calm and inviting by painting the walls a beautiful shade of green. The color has become extremely popular in recent years thanks to its relaxing effect!
Traditional
You can never go wrong with a classic interior design choice! A combination of antique-styled furniture and classic paint colors can make your home feel comforting and soothing. Consider choosing popular neutral shades like gray, greige, off-white, and white as well as gray-green tones, blue-gray tones, and more organic colors. Be sure to choose furniture pieces that integrate well with the rest of the décor!
Mindful and Multifunctional
Do you have a room in your home that serves multiple purposes? For example, some homeowners have chosen to use their home office as a gym as well. Having multifunctional rooms has become way more common, mainly because more people are working from home. With some creativity, you can make enough space in your home for all your needs!
Bold
Inspired by styles from the 60s and 70s, bold patterns are all the rage this year. Choices like window coverings, textured 3D art, and mid-century furniture are making their way into modern homes. They're great ways to make a statement in your home and create interest in spaces where you spend the most time.
2022 may be well underway, but it's never too late to adopt one of these popular trends. With the help of a professional painting crew, you can turn your home into one you'll love to be in!
About Platinum Painting of Arlington
At Platinum Painting of Arlington, we always put the client's satisfaction first and go the extra mile to give every homeowner the results they deserve. If you want to make an interior design trend come to life, we're more than happy to help you accomplish that goal and are ready to do the hard work for you. For a free estimate, visit our website or call (817) 983-7280.
Comments Off

on Top Interior Design Trends for 2022
No Comments
No comments yet.
RSS feed for comments on this post.
Sorry, the comment form is closed at this time.