May 11, 2022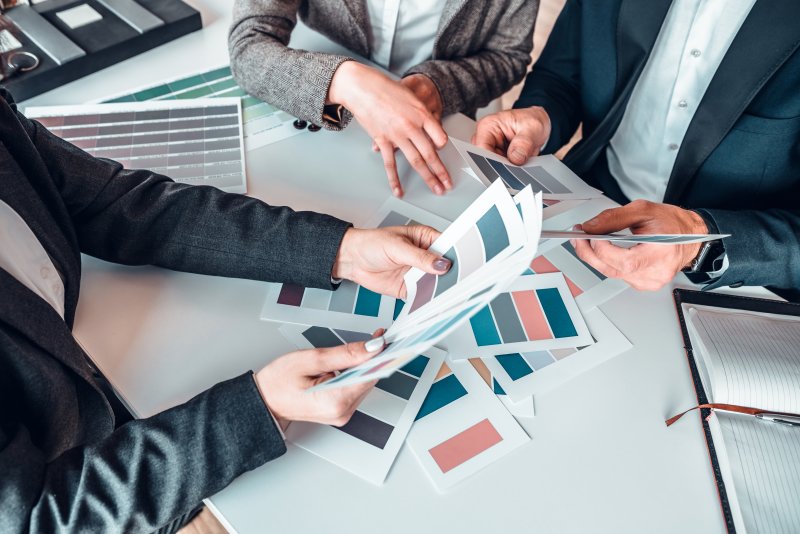 Choosing paint colors for your home is more difficult than it sounds. For some people, it can be the hardest part of decorating! Even if you have the perfect idea in mind, selecting the right colors can stop you from transforming your personal space. Well, if that sounds like you, a color consultation may be exactly what you need! Read on to learn how a color consultant can greatly benefit you in the home design process.
They Can Save You Time
Have you spent hours upon hours going over paint colors and fabric swatches? Don't worry – we've all been there. Most homeowners understand how time-consuming it is to decorate and brainstorm color ideas for your home. By working with a color consultant, you can spend that valuable time on other more important things. They'll research color combinations and select the perfect ones for your home, all in as little as two to three meetings!
You'll Save Money
Purchasing sample cans of paint, buying the wrong-colored furniture, and sending away fabric swatches can all add up over time. By doing things on your own, you may end up spending more money on choosing a color palette than you think. Luckily, a color consultant can help you make better choices and prevent you from making costly mistakes. They'll make sure you have enough money left over for furniture and accessories!
They Know the Latest Trends
It can be difficult to keep up with the latest decorating and interior painting trends. If you're not sure what's trendy at the moment, your color consultation can help! They'll share which ideas are hot for the year, and choose colors that fit your home. If anything, they'll make excellent accents in your new color palette!
You Don't Have to Be Afraid to Make a Final Decision
Once you've narrowed it down to a color palette or two, you may have difficulty making a final decision. It often happens when people are afraid to make the wrong color choice for their home. Well, a color consultant can look at what you've already chosen and help you fine-tune it, or give you the confidence to move forward with the color palette you've already chosen.
They'll Help Pull Everything Together
Some people may already have an excellent color scheme in their home but can't pull everything together to make it work. A color consultant can check out your existing color scheme and recommend ideas to achieve the look you're going for. If you don't already have a color palette put together, your consultant can use your existing decorations and tastes to create something based on what you already have.
Bringing your interior design vision to life doesn't have to be a challenge. By enlisting the help of a color consultant, you can make your home look exactly how you want it to without the hassle!
About Platinum Painting of Arlington
At Platinum Painting of Arlington, we always put our client's satisfaction first. Our skilled and knowledgeable team strives to give customers exactly what they want for the price they want. If you are interested in a color consultation, don't hesitate to ask us about our services. You reach a member of our team via our website or call (817) 983-7280.
Comments Off

on 5 Ways a Color Consultant Can Transform Your Home
No Comments
No comments yet.
RSS feed for comments on this post.
Sorry, the comment form is closed at this time.