January 29, 2021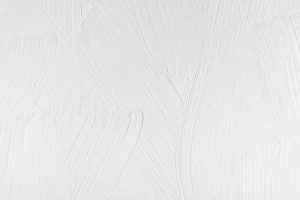 When most people think of the color white, the first words that pop in their head are "boring", "bland", and "neutral." While this color isn't necessarily known to add unique personality to a room, you'd be surprised just how versatile white paint can be. With an estimated 500 different shades of white out there to choose from, you may even find that you have a hard time settling on what one you want to paint your room. Read on to learn tips and tricks on painting a room white and the different shades to choose from.
Warm White Shades
Are you looking to make your room feel warm and welcoming? Choosing a shade of white with warmer undertones is likely the best option for you, then. These shades can make a space feel cozy by eliminating the sterile feel of bright, neutral tones of white. If you want to make an area feel more balanced, you can always use a warm shade of white on the walls and accent the area with different complimentary tones in artwork, furniture, and fixtures like kitchen cabinets.
Cool Shades of White
Just like how warm shades of white exist, there are also shades of white that have cooler undertones, like blues and greys. These can help balance naturally darker areas, like rooms that have darker wood furniture or cabinets in them. They're also great for homeowners who aren't fond of shades of white that look "off" or more yellow. These cooler shades of white can help make an area feel relaxing, clean, and more modern.
Bright & Neutral White Shades
If you'd like to transform a room into a blank slate to showcase art, furniture, and other décor, then a bright and neutral shade of white is the perfect option. These are truly neutral-toned white shades that don't feature any cool or warm undertones. Without undertones, they're able to reflect natural light back into the room, brightening the space. This is also a great option for homeowners who are considering selling their house.
Don't Forget to Choose the Perfect Finish
After you choose the shade of white that you'd like to paint your room, you'll also need to consider the finish. This is also known as the sheen of a paint, which can range from matte to glossy. The less traffic a room receives, the more matte the finish can be, but the more heavily used an area is, like a family room or kitchen, the more likely you'll need to clean the walls. Choosing a higher sheen of paint for these areas will make removing grime and scuff marks easier.
If you feel overwhelmed about the sheer number of shades of white you have to choose from, don't fret! Your professional painter has ample experience using white paint, and they should be able to help guide you to make a great decision that brings the images that you have in your head to life.
About Platinum Painting of Arlington
At Platinum Painting of Arlington, our team is up-to-date with the latest painting trends and techniques, allowing us to provide homeowners with incredibly useful and relevant insight. We also come completely bonded and insured, removing any stress or anxiety surrounding signing a contract with a professional painter. We provide a variety of painting services, including interior, exterior, and cabinet painting. For questions or to schedule a free estimate, visit our website or call 817-983-7280.
Comments Off

on Is it Possible to Make White Paint Not Boring?
No Comments
No comments yet.
RSS feed for comments on this post.
Sorry, the comment form is closed at this time.