November 18, 2019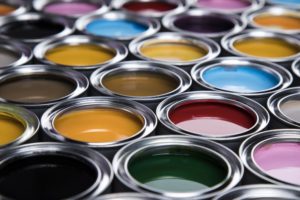 You've been in your house for a while now, and it is starting to show its age. You want to update your home, but you don't have a huge budget to spend on expensive renovations. Good news! One of the easiest and most cost effective ways to breathe new life into your living spaces is through interior painting. However, this change entails making several important decisions before you hire a painting team. Below are tips for picking interior paint so that you end up with rooms that you love for years to come.
Determine the Sheen
A quick trip to the home improvement store will let you know that you have to make a choice when it comes to paint sheen. Flat or eggshell finishes are ideal for hiding flaws on the wall and for guest bedrooms. However, other rooms, such as the kitchen, bathroom, or kids' rooms, involve a lot of traffic and have a higher risk of messes, making a semi-gloss a smart choice. This sheen is much easier to keep clean.
Decide the Look You Want
Believe it or not, colors can have a significant impact on your mood, so you need to answer several questions. How do you want to feel when you're in a particular room? Do you want the room to look elegant, create a soothing environment, or be more vibrant? How you use this room and how you want to feel can guide you to colors that help you achieve the look you want. For example, greens and blues tend to yield calm, comfortable feelings, making them perfect for bedrooms, whereas reds and yellows typically energize, which is conducive to dining rooms and spaces for entertaining.
Create a Focal Point
Using paint, you can easily direct people's attention to a particular point in the room. And what's more, you can accomplish this using very simple techniques. For example, you can paint a single accent wall, which draws the focus to it, or you can use lighter or darker shades within the same color scheme to provide a subtle highlight. If you have décor or a particular feature in the room that you want to be your focal point, utilize the paint to guide everyone's attention where you want it.
Partner with the Right Painting Company
Not all residential painting companies are the same. It's critical to find one that prioritizes customer satisfaction because their team will then do everything possible to ensure that you're happy with the results. A high-quality company will provide advice on your choice of paint and help you feel more confident about your choice.
Deciding on your interior paint doesn't have to be a stressful experience. If you incorporate these tips, you can narrow down your options to find exactly the right paint and make your house feel more like a home.
About Platinum Painting of Arlington
Platinum Painting has been helping homeowners all over North Texas enliven and update their living spaces, but they do more than just paint. They also offer a free color consultation to help customers confidently choose the color(s) for their interiors. Unless the customer has a preferred brand that they want to use, Platinum Painting uses Sherwin Williams' Cashmere Interior Acrylic Latex for its affordability and quality. If you'd like to schedule a free estimate with Platinum Painting, just click here.
Comments Off

on 4 Helpful Tips for Picking Interior Paint
No Comments
No comments yet.
RSS feed for comments on this post.
Sorry, the comment form is closed at this time.